Svefnarkitektúr og REM svefn útskýrt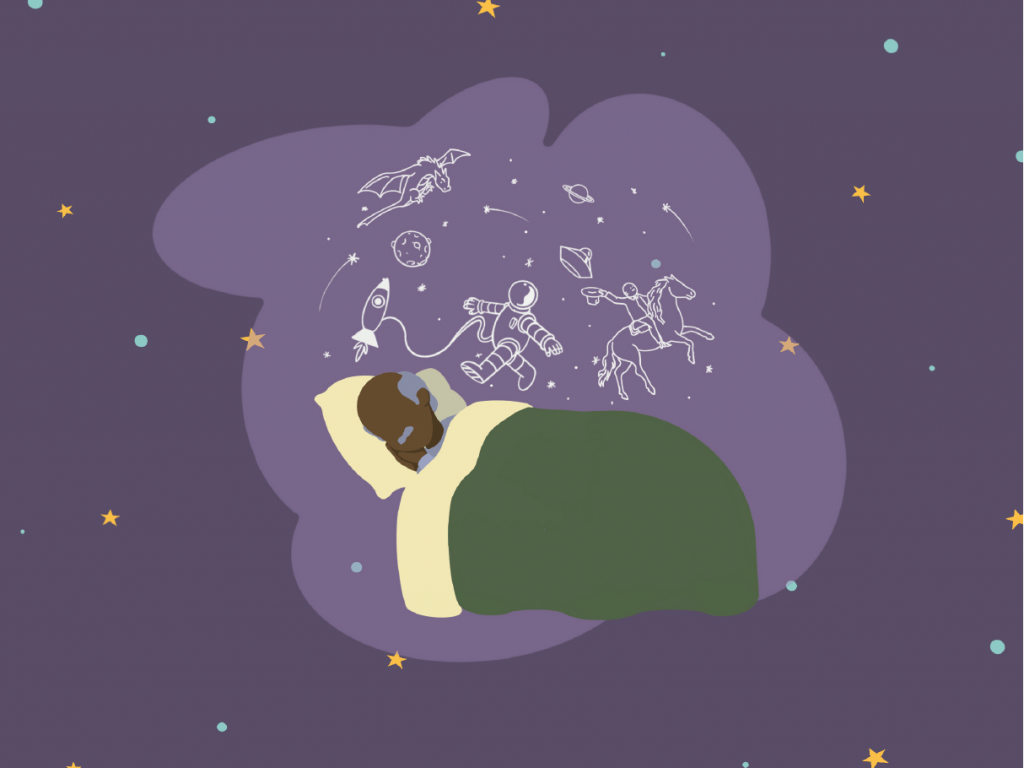 Það eru margir flóknir ferlar í vinnunni þegar líkamar okkar eru sofandi. Vísindamenn hafa sífellt betri skilning á því hvernig heilinn virkar og hversu mikilvægur góður svefn er, en þetta er samt líklega bara toppurinn á ísjakanum.
Heilinn er í raun aldrei sofandi. Mikil umsvif fara fram í heila okkar þegar við lætur af störfum á nóttunni til að við getum upplifað endurnærandi eiginleika góðrar nætursvefns.
Öll stig svefns eru mikilvæg en það er REM svefn sem er nauðsynlegur til að gera við frumur, endurhæfingu og tilfinningalega vinnslu. Þó REM-svefn geti gerst alla nóttina er hann virkastur í lok nætur svo að ef þú ert ekki sofandi nægirðu ekki nógu endurnærandi REM svefn.
Framfarir í fjöllistamyndafræði heila á sjötta áratugnum leiða til núverandi skilnings okkar á því sem gerist í heilanum þegar við sofum. Flókin uppbygging þess hvernig heilinn starfar í svefnstillingu kallast svefnarkitektúr og hefur verið skipt í fimm stig til að öðlast betri skilning.
Þegar við förum að sofa fer heilinn yfir fimm svefnstig:
Stig 1 og 2, léttur svefn byrjar ferlið við að hægja á heila bylgjum;
Stig 3 og 4 þekkt sem hægur bylgjusvefn [SWS]eða djúpur svefn fylgir;
Stig 5 eða hröð augnhreyfing [REM] ræður ríkjum á síðasta þriðjungi nætur.
Varðveisla þessa náttúrulega heila taktar í svefni eða svefnbyggingarlist er jafn mikilvæg og svefninn í heild sinni. Við verðum að upplifa öll fimm stig svefnsins til að geta vaknað.
Í stigum 1 og 2 er hugurinn í léttum svefni, auðveldlega vakinn. Þrep 3 og 4 eru dýpra svefnstig þar sem erfiðleikar eru erfiðari og fólk segir frá því að vera vanvirt ef það vaknar. Í 5. stigi, eða REM svefni, er heilastarfsemin svipuð og þegar hún er vakandi en líkaminn er í fullri lömun vöðva nema vegna öndunar- og hjartastarfsemi. Þetta gerir huganum kleift að upplifa fullan draum án tilheyrandi líkamlegrar hreyfingar.
Þessi stig eru ekki upplifuð í tímaröð en ganga yfir alla nóttina. REM svefn byrjar um það bil 90 mínútur frá svefni en hefur mun meiri áberandi seinni part nætur. Því miður er þetta sá hluti sem er í mestri hættu á að glatast ef þú ert ekki að sofa vel eða nógu lengi, segir sálfræðingurinn Rubin Naiman, svefn- og draumasérfræðingur við University of Arizona Center for Integrative Medicine og höfundur nýleg umfjöllun um draumóra sem birt var í Annálar New York Academy of Sciences.
Jákvæð REM svefn tengist aukningu vaxtarhormóns, minnkun á kortisóli, námi og styrking minni og jafnvel tengdri heilbrigðri ónæmisviðbragðssvörun. Þó við vitum enn ekki mikið um hvernig heilinn virkar, vitum við hvernig á að stuðla að meiri REM svefni. Það byrjar með því að einblína á heilbrigt svefnmynstur, mataræði, notkun svefngrímu til að útrýma ljósi og hámarka náttúrulega melatónínframleiðslu.
Til að fá góðan nætursvefn er mjög mikilvægt að forðast þætti sem trufla svefnbyggingarlist. Svefnumhverfi okkar, lyfin sem við tökum, mataræði okkar og hugsanamynstur geta haft bein áhrif á svefnmynstur. Góðu fréttirnar eru; þó eru þessir þættir ákaflega undir okkar stjórn að breyta og varðveisla uppbyggilegs svefnbyggingarlistar mun leiða til betri svefns.
Mikilvægi svefns og sérstaklega stigi 5 REM svefns fer miklu framar hvíld og slökun. Viðhald okkar á góðri heilsu veltur á því.