Søvnarkitektur og REM-søvn forklart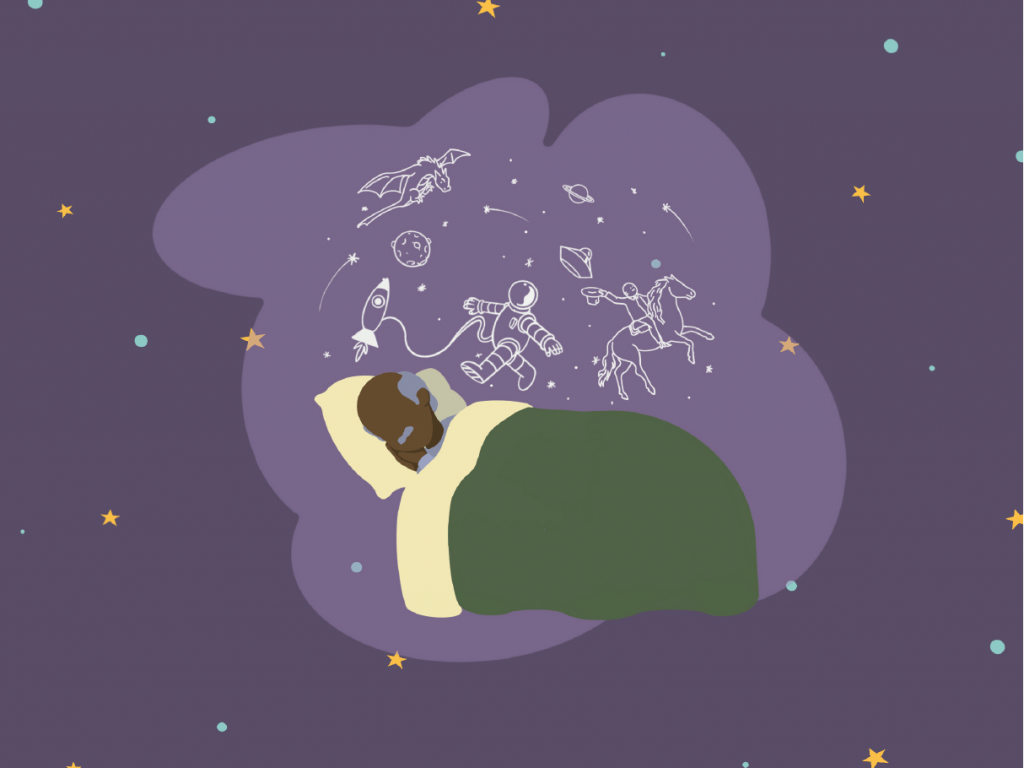 Det er mange komplekse prosesser på jobb når kroppene våre sover. Forskere har en stadig bedre forståelse av hvordan hjernen fungerer og hvor viktig god søvn er, men dette er fortsatt sannsynligvis bare toppen av isfjellet.
Hjernen sover aldri. Mye aktivitet foregår i hjernen vår når vi pensjonerer oss om natten for at vi skal kunne oppleve de restorative egenskapene til en god natts søvn.
Alle stadier av søvn er viktige, men det er REM søvn som er nødvendig for cellereparasjon, restaurering og emosjonell behandling. Mens REM søvn kan skje hele natten er det mest aktiv på slutten av natten, så hvis du ikke sover nok, får du ikke nok restorative REM søvn.
Fremskritt i hjernen polysomnografi i 1950 fører til vår nåværende forståelse av hva som skjer i hjernen når vi sover. Den komplekse strukturen av hvordan hjernen opererer på søvnmodus kalles Søvnarkitektur og har blitt delt inn i fem stadier for bedre forståelse.
Når vi går i dvale, utvikler hjernen vår seg gjennom fem stadier av søvn:
Trinn 1 og 2, begynner lys søvn prosessen med å bremse hjernebølger;
Trinn 3 og 4 kjent som [SWS] langsom bølgesøvn eller dyp søvn følger;
Trinn 5 eller [REM] rask øyebevegelse dominerer i den siste tredjedelen av natten.
Bevaring av denne naturlige hjernerytmen av søvn eller søvnarkitektur er like viktig som den generelle søvntiden. Vi må oppleve alle fem stadier av søvn for å våkne uthvilt.
I trinn 1 og 2 sinnet er i en lett søvn, lett roused. Trinn 3 og 4 er et dypere søvnnivå hvor rousing er vanskeligere, og folk rapporterer at de føler seg desorientert hvis de vekkes. I trinn 5, eller REM søvn, er hjerneaktiviteten lik den når den er våken, men kroppen forblir i full muskellammelse bortsett fra respiratorisk og hjertefunksjon. Dette gjør at sinnet kan oppleve en full drøm uten påfølgende kroppslig bevegelse.
Disse stadiene oppleves ikke i kronologisk rekkefølge, men sykler gjennom hele natten. REM søvn begynner rundt 90 minutter i søvn, men har mye mer fremtredende i den senere delen av natten. Dessverre er dette den delen som er mest utsatt for å gå tapt hvis du ikke sover godt eller lenge nok, sier psykolog Rubin Naiman, en søvn- og drømmespesialist ved University of Arizona Center for Integrative Medicine og forfatteren av en nylig gjennomgang om å drømme publisert i Annals av New York Academy of Sciences.
Positiv REM søvn er forbundet med en økning i veksthormon, en reduksjon i kortisol, læring og minne konsolidering og selv forbundet med sunn immunfunksjon respons. Selv om vi fortsatt ikke vet mye om hvordan hjernen fungerer, vet vi hvordan vi skal fremme mer REM-søvn. Det starter med å fokusere på sunne søvnmønstre, kosthold, bruk av en søvnmaske for å eliminere lys og maksimere naturlig melatoninproduksjon.
For å få en god natts søvn er det svært viktig å unngå faktorer som forstyrrer søvnarkitekturen. Vårt søvnmiljø, medisinen vi tar, kostholdet vårt og tankemønstrene våre kan direkte hindre søvnmønstre. Den gode nyheten er; Disse faktorene er imidlertid eminent innenfor vår kontroll for å endre seg, og bevaring av konstruktiv søvnarkitektur vil resultere i bedre søvn.
Betydningen av søvn og spesielt Stage 5 REM søvn går langt utover hvile og avslapning. Vårt vedlikehold av god helse avhenger av det.