Sunn søvn betyr sunn vekt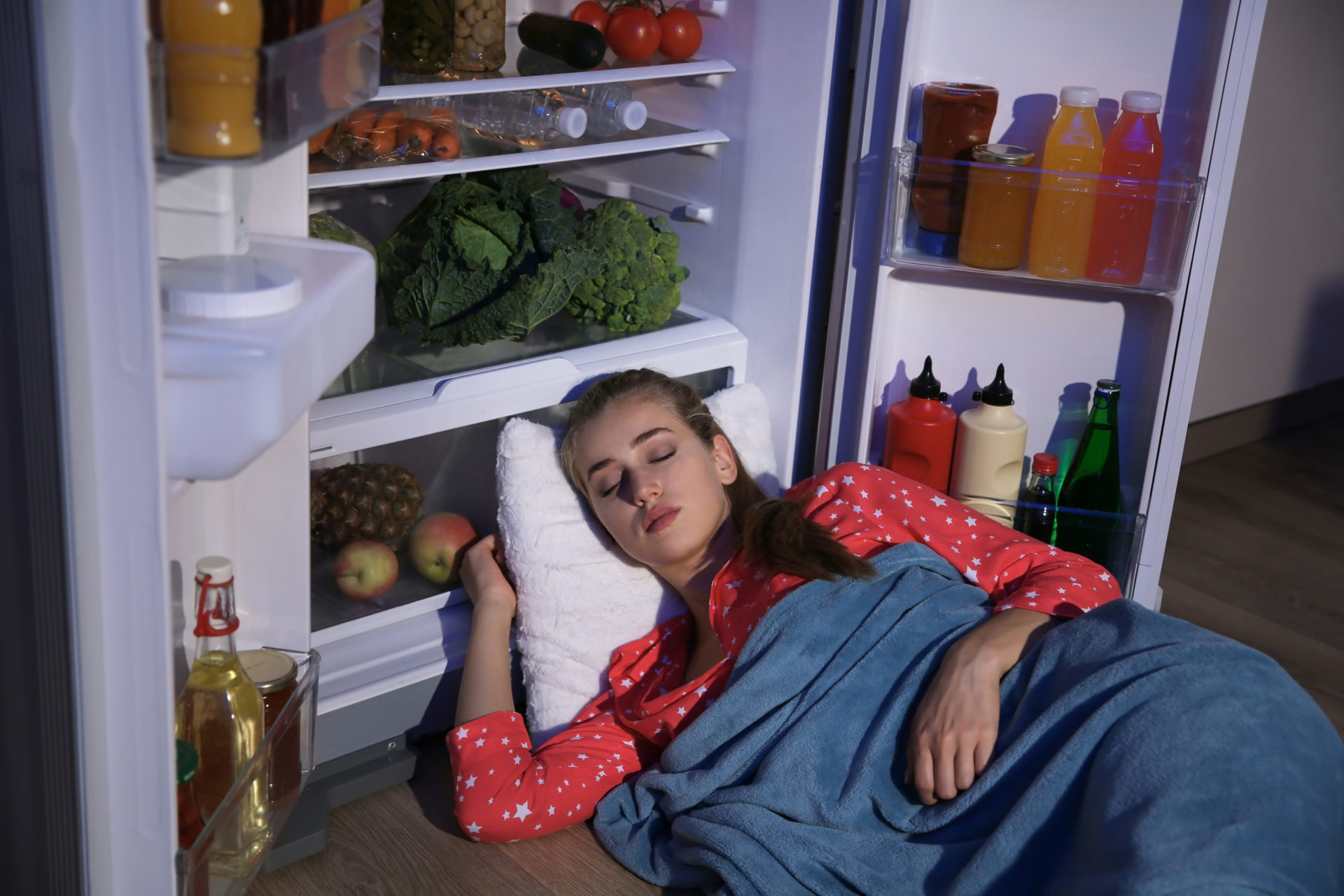 Som om frustrasjonen og de grove følelsene som følge av søvnløshet ikke var nok, er det nå betydelig bevis for at søvnforstyrrelser også kan føre til vektøkning. Vektøkning er selvfølgelig ikke alltid uvelkommen eller nødvendigvis ondsinnet. Imidlertid er det kanskje ikke det legen bestilte for en betydelig del av oss. En fersk studie fra Howard Hughes Medical Institute ved University of Texas gir bakgrunnsinformasjon for å forstå dette viktige fenomenet.
Denne studien viste at kroppen trenger mer energi for å balansere de slitsomme våkne fasene etter en dårlig natt. Søvnmangel fører vanligvis til økt hjerneaktivitet. Hjernen kompenserer for denne endringen ved å øke sulten. Normalt, når vi spiser nok, produserer hjernen hormonene ghrelin og leptin. Utgivelsen av disse hormonene fører til en metthetsfølelse som reduserer sannsynligheten for at du fortsetter å spise.
Med all denne aktiviteten og inkonsekvensen, blir hormonene som gir metthet nedregulert. Økte sultfølelser fører til kompenserende spiseadferd: man spiser mer enn kroppen faktisk trenger. På kort tid overgår inntaket behovet og innen en uke kan dette føre til et opptak på opptil ett kilo kroppsvekt. Ikke noe av dette er velkomne nyheter for de som av en eller annen grunn følger med på vekten. Spesielt siden effekten av søvnløshet allerede knuser av seg selv!
Så, hvordan kom forskerne til denne konklusjonen? Studiefagene ved University of Texas var pålagt å redusere søvnvarigheten med en time per natt over en periode på fem netter. Denne simuleringen gjenspeiler ofte en vanlig arbeidsuke – der søvnunderskuddet deretter kompenseres i helgen. Etter bare fem netter viste resultatene at utilstrekkelig søvn førte til betydelig vektøkning. I gjennomsnitt ble det tilsatt nesten 0,82 kg kroppsvekt per uke.
Det er fremdeles håp for de av oss som trekker ut hår over funnene! Forskningen konkluderte også med at et sunt, normalt søvnmønster fører til tap av uønsket kroppsvekt – men denne prosessen tar mye lenger tid. Konsekvent, tilstrekkelig, vanlig søvn kan gå langt for å snu denne trenden. Å investere i egenomsorg, riktig ernæring, riktig søvnhygiene og et miljø som bidrar til sunn søvn, vil bidra til mye mer enn den velutstyrte følelsen. Så hvis du føler deg sulten etter en rastløs natt med søvn, kan du glede deg over noe av maten vi tenker for å hjelpe deg med å fordøye!