Zenbev Peach Crisp
The peaches have been lovely and sweet this year so we got to work in the Zenbev kitchen to come up with the best (and easiest) way to enjoy them with Zenbev! We leave the skins on the peaches which adds taste, texture and nutrition and saves lots more time. No need to peel! Any fruit may be substituted here like apples, pears, plums it's up to you.
Ingredients: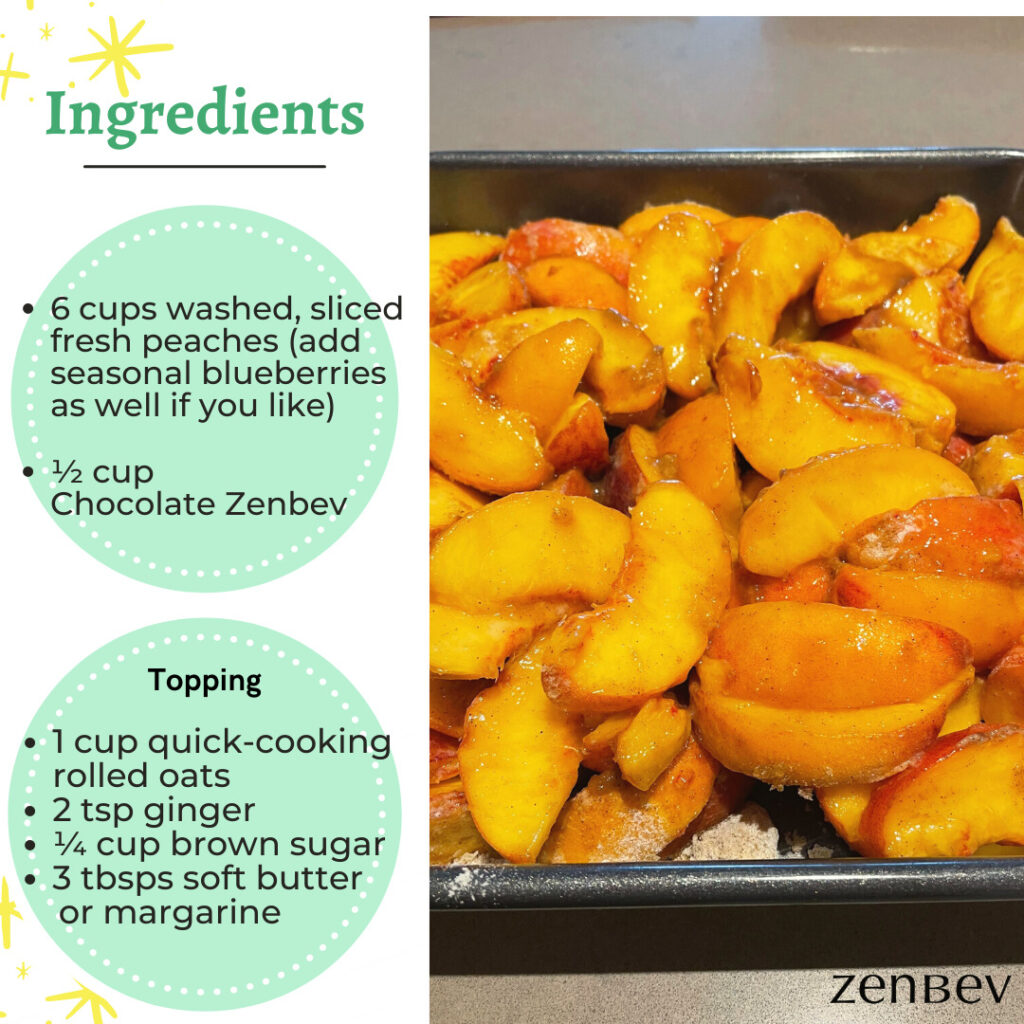 Method
Preheat oven to 350°F/180°C. In a small bowl, combine peaches and Zenbev drink mix. Mix gently and thoroughly. Spread in an 8 cup/2L baking dish.
Topping: Combine rolled oats, ginger and brown sugar. Cut in butter with two knives or a pastry blender until mixture is the consistency of coarse crumbs. Sprinkle topping over peaches to cover. Bake 25 minutes in the oven or 10 minutes in the microwave.