Zenbev® Chocolate Cherry Oatmeal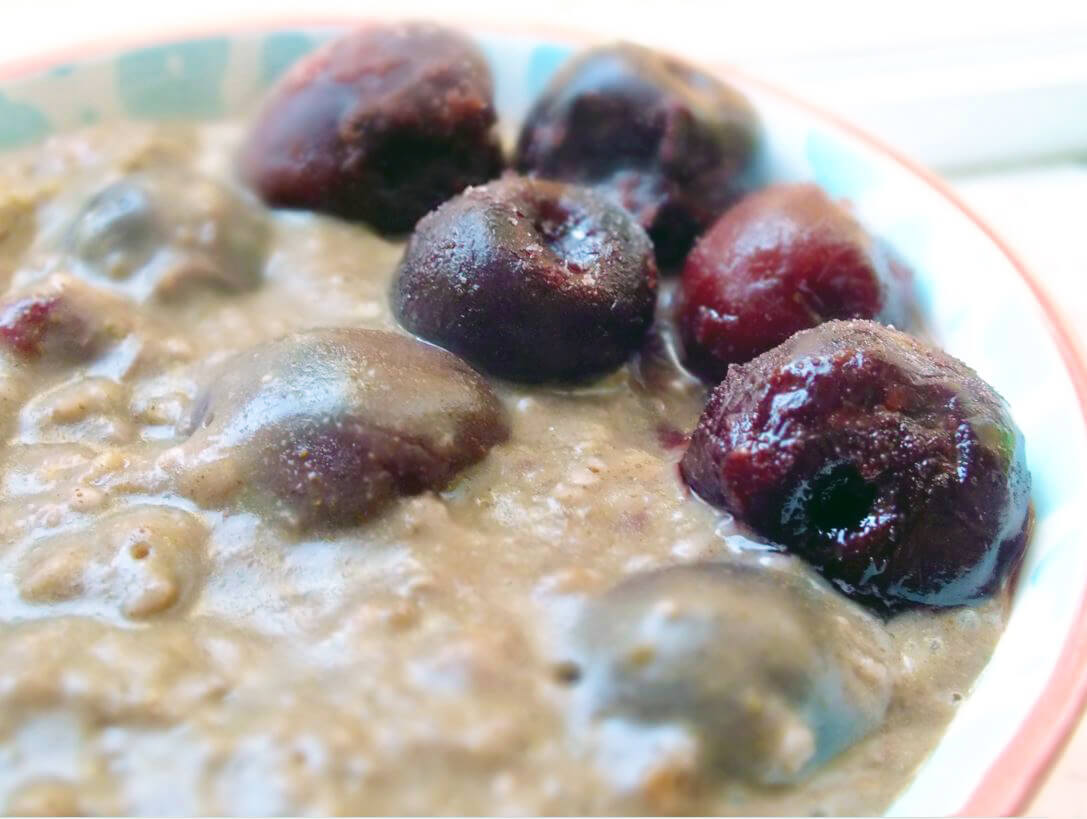 Zenbev® Chocolate Cherry Oatmeal
These oats are the perfect breakfast for the cold weather – they are warming, comforting, filling and very healthy. Riffing on the classic combination of chocolate and cherries, this oatmeal is perfect any time of day.
Serves 1, is easily multiplied
Ingredients:
1 cup water
½ cup quick cooking oats
2 scoops chocolate Zenbev®
1 cup frozen cherries
2 tablespoons milk of choice (such as almond, cow's or soy milk)
½ teaspoon cinnamon
Pinch of salt
Bring water and salt to a boil in a small pot.
Once the water has boiled, add the oats and cherries to the pot. Turn the heat to medium-low and cook for three minutes, stirring occasionally.
Once the three minutes have elapsed, remove the pot from the heat, add the Zenbev®, cinnamon and milk and stir well. Serve the oats hot.